Planes, Trains, & or the asphalt mote
A road trip is not only taken in the car, it can be any mode of transportation, including that custom harley You've dreamt (or not) of. I'd say the real road trip is when you go on a walk about (or if there's jsut some sort of emergency as well in which this will help too).
Whatever mode you choose to use, you are on a journey to adventure. Road Trip adventures are not just for the summer time, they're great any time of year you jsut need to get away. I remember when I was little my parents and I would go to my pop-pop's (grandfather) every weekend, in fact one of those weekends we ended up bringing my first pet home.
Here I will try to help you pack (see the pack a sac section) keep you & any other members of your family from stressing out, and my main reason for this lens but to entertain you & most importantly the backseat, in the car, plane (or stuck at the airport) or anything else, (as for boats and fishing… I have yet to figure that out other than reading a magazine!)
Road Trip Survival Kit
Anything in this list is for you & friends or just family entertainment as well as individual.
I've tried my best here with suggestions and including some travel games and so on, on the page for your purchasing convenience.
I'm not sure how some feel about audio books, I hate them. I need to do the actual reading, for me its just not interesting in this way, I can't get into the book and so on. I'd rather use an e-reader than hear it on audio.
In a separate back pack or field (messenger) bag for each person toys, 'walkmans', notebook,
Kindles, iPad, Laptop & handheld Game Systems
Electronics Charger – using a car power adapter, l recommend getting a solar charger (be sure to have  extra long charging cords so we can charge at any seat in the car.
Ear Phones/buds
Car Games (best for ages 4 and up)
etc for you & your kids entertainment
A to Z travel trips See 'ALWAYS' bring toilet paper see the rest on the right side bar on their page
Other ideas
High Road BackPockets Car Seatback Organizer
Contigo AUTOSEAL Kangaroo Water Bottle with Storage Compartment, 24-Ounce, Blue
Audio book(s)
ipods or cd player & Headphones & CDs (best to burn a few mixes)bring an assortment of cds (depending on how long you will be going away and with)5 cds (have each person bring 5 of their own so everyone has their kind of music with them especially new ones, and if you have a chance to purchase another one or two while away, go for it!)
Chargers for all your electronics, extra batteries in various sizes for kids toys etc.
Plenty of snacks in a variety. Gummies, Granola, crunchy crackers or potato or nacho chips
a mesh bag for the wet bathing suits (what some use as laundry bags)or after ringing them out, a one gallon size ziplock for the adult size suits or if there's bigger than that for the whole family.
ZIPlock baggies in a variety of sizes to protect the e-readers and any bottles with fluid in them from leaking.
Earplugs nose plugs, goggles Swimmies rafts noodles etc for water play & swimming
a notebook (for each person) to write about your trip put lined paper for the writing as well as blank paper for drawing & doodling or 'scrapbooking' Have business cards, pamphlets etc? use them to make a page for each place you go and thing you do.If going as a family you can use a regular size binder, for a family trip log.Pens, pencils (color?) & crayons or markers
Travel games that can be used during transportation, also a basic pack of cards for card games & dice. They travel well. (& no small pieces)also puzzle books like mazes, word finds crosswords, logic puzzles, coloring books,
Pencil case include Pens (include erasable ones) pencils, colored pencils, crayons markers, safety scissors, eraser, & pencil sharpener (or use the retractable pencils so you won't need to carry around a sharpener) & a few glue sticks
CAMERA(not jsut the cell phone one, they are only good for certain types of shots)Disposable esp. if you are going to exotic seas they have DISPOSEABLE underwater cameras!FIlm if you want to have some nice long lasting 'art' like prints Digital for those quicky shots
Magazines (for you and the kids)Does your oldest like comics? buy a few special for the trip Or if they like skateboarding or want to learn to surf grab a magazine of that theme off the rack. Is Your young girl gaga for Bieber or other male star? Get her one of those teen pin-up mags ans so forth. Get yourself a people magazine those are smusing to read on vacation and you have a cross word puzzle to work on in back!
Flash Lights(weather you are staying at a family or friends house or just a hotel. You may never know if there may be a power outage.
Make a portable Emergency candle with an ALTOIDS tinEmergency/ Camping CandleIf you have an unscented candle and want a scent to it, be sure to get an essential oil you like the smell of & mix it into the melted wax.Make a survival kit out of an Altoids tinSewing, First Aid & toothcare tinssee more Survival Hacks here
Flip Flops weather its winter or summer they are used for walking along the beach &pool sides as well as they are usually waterproof So if that isn't the case you can use them as slippers especially when you get out of the shower.
Be it on a LONG road trip or for Emergency Raptor Solar Charger the 4th pic
Going camping? Don't forget a tent, tarps, a pocket shovel (for a trench) & if you want if available.. This new twist on the Hammock
Instead of using plastic & paper bags, be Green on your trip fix your kids non=perishable snacks in their lunch tote and leave it in the back seat with them.
Have a water bottle (different color) for each person (& not sure which is better the aluminum or plastic but the plastic one I have here, you can even put snacks in or if you have cans of soda, use the snapp cap re-closeable can lids !
PETS
Trip Log information
Organizers, Trash & more
To make your life easier…use a small container (like the tall Chinese take out ones) that will fit UNDER the console between the front seats (so you don't take away foot room. Keep some plastic shopping bags in it, and have one opened to throw your stuff in. Then when you find a bigger trash can along the way at a rest stop, just drop it in.
You can use a toiletry wrap (with the pockets etc) for back seat passengers to hold snacks and drinks. A shoe organizer would help too.
soft boxes to leave on the floor can hold drinks, an assortment of toys, activities, snacks etc for any age even adults (yeah I mean things like getting them off the phone and letting them play video games, or some sort of car bingo.
console
When we travel we all take a bottled drink as well as end up getting something on the road. Sadly some cars do not come with cup holders let alone ones for the back. Same goes with a pocket to put a magazine or book. So I use this one. in the front or back wherever and whenever needed. Now there's no more spills from the kids (or adults) Its a great utility item. Holds a host of toys, and activities, or just a spot to hold food or garbage.
If you don't want things on the floor then why not use this back of the seat organizer ?
OMG We need this !
Reliance Products Luggable Loo Portable 5 Gallon Toilet
How many times have you had to go while on the road, and no Rest Area for the next (how many!!) miles? I really think they should make a built in bathroom in some way to cars etc. But this I'd be willing to deal with, especially if you are like my aunt and get bad motion sickness.
No matter your business it feels just like going at home. Better than getting poison ivy on the side of the road~
Games – & other game suggestions
Pocket Travel Wind up Fishing game
Melissa & Doug Flip to Win Hangman
Hasbro Travel Trouble game
Melissa & Doug License Plate game (or you can print some activities here)
License Plate Game * U.S. & Canada License Plates * Find it (I spy)
10 Roadtrip games for the whole family * Battleship *
Mesh nylon bags for collecting sea shells
Rhode Island Novelty 11″ 6-in-1 Game Set
oooh this I'd have to say is the best for Road trips, it takes up a small amount of space, so easily packed best for carry on. Can be easily passed around in the car (just leave the driver alone) the beach at a table or just on the blanket, and for those who love to play at home.. this is a space saver
Kid Tips
& babies too
Have more than one child? Place an ice chest between them to divide territory in the back seat. and added plus, if it has a flat top will double as a desk for writing & playing games
Tire the kids out toss around a frisbee or football and they get their exercise too!
If you are traveling with children regardless of what age, plan plenty of pit stops. The best way to plan them is to time them with breaks at historical sites, zoos, museums and so on.
& YES there's apps for that Rest Area Finder and Google earth
try to skip the highway stops for parks with rest rooms. NOt only do you need to get out and strech but the kids do too (even if they don't walk yet)
Does your youngest have the most stuff? Check with the hotel (etc) to see if they have the highchairs, cribs/cradles, safety gates and so on first.
There's also a link in the list that will rent items out (esp. for those grandparents with Guest babies.)
Rent a home or condo if you are going to be there for more than 2 days especially if you need more than one room.
General Tips & Tricks
Look into museum or zoo & amusement park memberships as they are usually not much more than the cost of the tickets. Alot of times you receive discounts on the total ticket price, resturants & giftshops.
While at your destination hotel, or family member and so on, come up with a scavenger hunt for the kids (& even adults) keep them busy so you can have some time to yourself & enjoy your vacation as well.
Maybe your children can learn a new activity like sewing, knitting, and such. You are in a new place do some new stuff.
When your vacation is over & you are on your way home, ditch cooking just pick something up on the way home.
"keep minor or major Disasters in check
Flat tire, recognize that this is normal but you may want to get your car a check up before you go away (if you already had it inspected) Try to time the inspection a week or so before your vacation. So that it will be in tip top shape
life is stressful, which is why we get vacations, but do we get a vacation from the Vacation? Yes Vacations are stressful too packing, getting everyone together, setting up plans and so on. So try to do some of it each day a few months ahead of time, as well as try to plan to have 2 days after you get home off as well. To make up for any jet lag, unpacking from the vacation, laundry etc.
Consider a trip without an ER vacation a success and everything else is just the cherry on the ice-cream.
Anger is contagious as well as calm, if you get angry & start yelling more likely everyone else will as well and may resent you for ruining their calm.
If you are going overseas & need a passport.. be sure to get it done a few months in advance. we did ours a month or 2 in advance & we thought we were not going to receive them in time.
Get the foreign currency you will need from your bank. This way you have it with you when you get there in case its hard to find a currency exchange office.
If you are taking your cell phone check to see how much it will cost you extra to use with international call as well as roaming charges.
TRY to not use your phone much other than for letting others know where you are going and in case of emergency.
Pack Smart
Packing – Eagle creek packing solutions
Get better organized when you pack here's a system I have some items from, that I LOVE!
They have packing folders for your dress shirts, hidden wallet sacks for your leg, bra, and one you can wear around your neck to hide away your money (some oare even big enough for your passports! A bag for the dirty laundry, Toiletry bags & Bottle set, organizers for trip gear, fishing reel & line or maybe you ski there's one that will fit those big bulky gloves & mask in and so on, a mobile locker. and more. Plus great quality luggage
a few years back I purchased a few items, the folder, one of the smaller 'cubes' and a few other odds & ends. They're great. I use the cube for socks They have one you can roll up your 't's & put in.
use different set colors to separate your spouses from you clothes so you can find everything easier.
Here I've included a few of the basics, including a couple money hideaways instead of
it all being in your pocket or wallet.
Link is in the links section. When in the site, look under Packing Solutions tab to check out all there is.
Emergency – are you the adventerous type?
Also Survival guides
The Survival Handbook: Essential Skills for Outdoor Adventure
How to build the perfect bug out bag
98.6 degrees the art of keeping your ass alive
SAS survival handbook: How to Survive in the WIld, in Any Climate, on Land or at Sea
How to Survive the End of the World as We Know It: Tactics, Techniques, and Technologies for Uncertain Times
The Survival Medicine Handbook: A Guide for When Help is Not on the Way
In your Cooler – & snack bags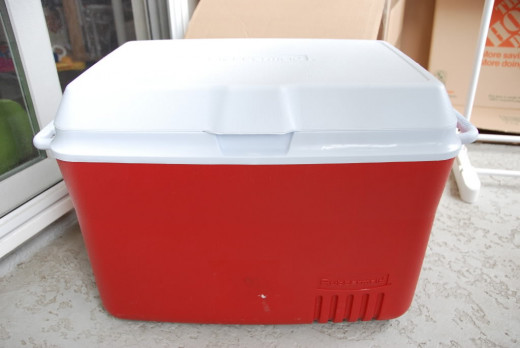 Snacks
a good idea to do if you have children, make them snack bags with a few different snacks in it & their favorite flavors so they enjoy themselves and hopefully don't start fighting. Do one of them prefer gummy fish to Gummy bears or Worms? then give them the fish.
(as for me I LOVE the gummy fish I remember buyig them for a penny a piece as a little kid…Gods I'm old!)
Gummy bears
Cucumbers
Watermelon
Clementines
Yogurt
Granola bars
Something crunchy like Crackers, potato chips (Pringles short stacks are great & everyone can have their fave flavor) or nacho chips
Gum & mints
a reusable water bottle for everyone to refill
juice boxes and bottles for the kids
Chilled fruits (slices or chunks)
frozen tubes of yogurt
PB & J sandwiches (be sure to use the good stuff like Jiff, Skippy or Peter Pan)
a tin or bag of nuts or better yet mixed Peanuts, Almonds, pecans, walnuts,
boxes of raisins
Hard Boiled eggs
Candy/Chocolate bars
String Cheese