Have you tried Eggies?
When I saw the ad on tv I thought it was a good idea!
I wanted to try it, and we found it at a cheaper price then it is usually sold for, so we got a kit.
I think 6 of the containers plus the drainer if you don't want the yolk.
Make deviled eggs and other finger foods, a nutritional breakfast to grab & go. So many things can be done with this, the only thing I don't like, is the lack of at least a mini recipe booklet, for some omelette ideas (at least for those who eat them).
I'm not one for omelettes but I think the only thing I'd put in them is caramelized garlic or scrambling that up while I do the egg as well and pour it all in together. Basically the idea for me, is the fact you can season the egg then hard boil it instead of just a plain hard boiled egg that I usually put a shake of salt, has a bite, & repeats that over til I'm done!.
So this is my Eggies experience…
Instructions from the box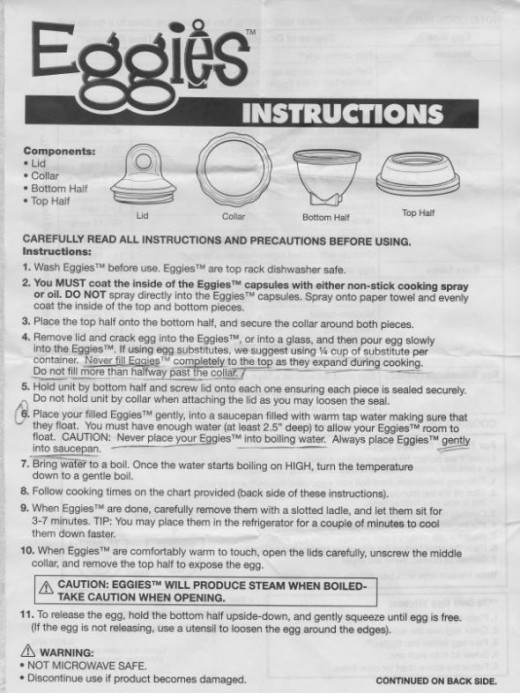 I hope it is ok I include the instructions from the box here. I thought it would be a nice addition so others would know before the purchase it what to do, not to mention after use, things fall apart, or get lost etc.
Of course I only scanned the Instructions into the computer taking no credit for them.
How to put the eggie contatainer together
Here's how they came out scrambled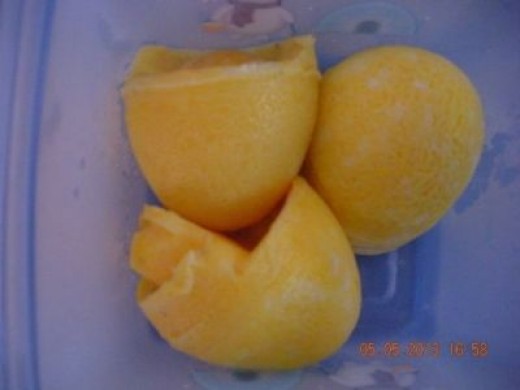 Ideas to make
'green'(food coloring) eggs with Ham
-after cooked wrap 1-2 slices of bacon
-Stuffed eggs (omelette) use 1 or more of following ingredients:
Ingredient ideas
scallions sweet onions peppers kimchi Mushrooms Spinach ham bacon sausage fish crab lobster crawfish cheese
Cook times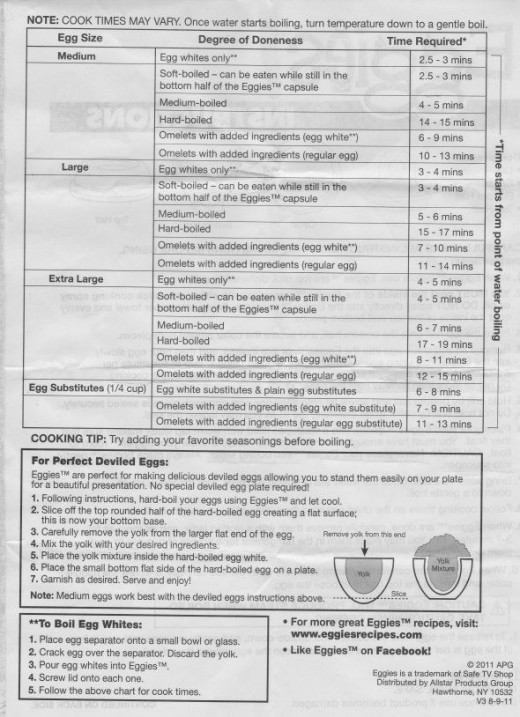 Sliced Eggie and bacon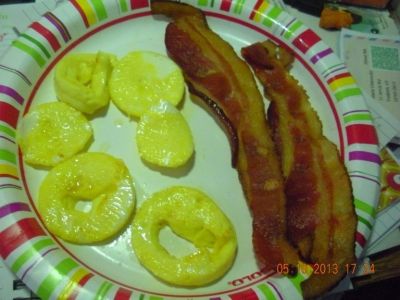 Alternate uses for your Eggies
I went nuts when this landed in my brain.
JELLO SHOTS! Instead of just using one color, use all kinds.
Make them for the adults at Your Easter or spring get together.
This lens was one of May 2013's Tastiest Receipes on Squidoo